Businessman, Mr. Irfan Hameed saw how locum doctors are often plagued with paperwork and other inconveniences that stop them from focusing on what's important. Now, his revolutionary company BeaconLocum are handling their affairs, making life a lot easier for healthcare professionals.
It's not easy being a locum doctor. In addition to the pressures of working in a healthcare setting, you often have to deal with inconvenient, time-consuming paperwork associated with self-employment. After a 50- or 60-hour week in an intense, highly pressurised environment, the last thing any healthcare professional wants to do is think about their taxes or whether their affairs are in order.
Many locum doctors are from outside of Ireland, too, which can add further red tape to working in an Irish hospital. Before a foreign locum can even start working, they've got to apply for permission to practice medicine in Ireland, find a house, get mortgage approval, and make an array of other practical considerations.

When Irfan Hameed moved to Ireland over 20 years ago from his native Pakistan, he saw first-hand how making connections before arriving can make things easier for professionals. Simply put: If you already know people in Ireland, it's easier to settle in. A graduate of both Dublin Business School and Griffith College Dublin, he set up the Pakistan Ireland Business Council (PIBC), which provides a directory for Pakistani professionals who have moved to Ireland.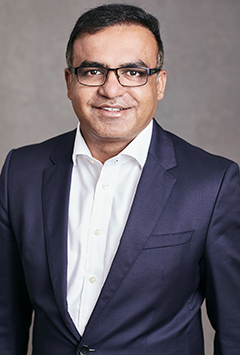 Hameed saw the strain that locum doctors work under; many medical professionals who are members of local community groups and organizations expressed a desire for a specialized service that could handle their affairs or help them make connections. They were tired of, and sometimes overwhelmed by, additional paperwork on top of an already grueling schedule.
Hameed decided that he would use his expertise to set up a company that would help them.
Improving the lives of locum doctors
In 2019, Hameed set up BeaconLocum, a one-stop shop for locum doctors who want to work, or who currently work, in the Republic of Ireland.
"We're very proud to work with locum doctors and other healthcare professionals, making their lives as hassle-free as possible," he says. "By outsourcing to us, they can maximise their productivity, or even just create a little bit more leisure time for themselves — whatever they want to do, it's up to them."
By signing up to the service, locum doctors can avail of an entire suite of services. This includes tax advice to minimise retention rates, setting up public liability insurance, employers' liability insurance, and professional indemnity insurance.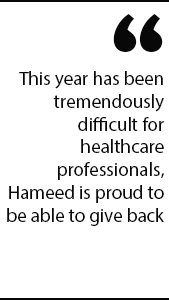 BeaconLocum will also look after all of their tax affairs, liaising with the Revenue Commissioners on their behalf. There's no paperwork, no sign-up fee or exit fee, either. BeaconLocum even sends a payslip every month, so that locums get a breakdown of their income and tax expenditure. Crucially, BeaconLocum functions as an umbrella company under which locum doctors can operate, saving them the headache of setting up their own.
"A lot of people really don't want to set up their own company to operate; it can be complicated," Hameed adds. "Our goal is to make things as quick as possible. All we need is an email saying where the locum is working, along with a few other details, and we can take care of the rest."
The company also put locum doctors in touch with top agencies like:

Global Medics
Locum Express
PE Global
Locum Link
TTM Healthcare
helping them secure work in Irish hospitals. Last year, BeaconLocum put around 30 doctors in contact with the HSE, and hospitals offering locum contracts, putting more healthcare professionals to work during the Covid-19 pandemic.
This past year has been tremendously difficult for healthcare professionals. Hameed is proud to be able to give back. "It was a huge pressure time for doctors," he says. "We're so happy that our service can make their lives easier, and we can give back to people that we all owe so much to."
So far, they're associated with over 100 doctors, with plans to expand further in the next few years. BeaconLocum, which is part of Invest Ireland and Talent Ireland, are also now branching out to offer services to IT contractors through our company InTax Contracting, we are an umbrella company that will offer the same service to IT Contracters.
Their significant social media following also allows them to reach out to doctors abroad and facilitate them in making a move to Ireland.
"We've had a terrific response," Hameed continues. "As part of the package, we can also deal with practical aspects of moving to Ireland: getting a mortgage, making connections, even finding a halal shop if that's what they require. We'll tell them how to get licensed by the Irish Medical Council, help them find work — whatever they need to make their life easier when coming to Ireland.
"We know how busy locum doctors are – 24-hour calls, seven-day weeks, moving around – and we're here to help."  Read this article on imt.ie
Information
Under InTax, there are an array of other services on offer to make your financial affairs less stressful. InTax offers tailor accounting, expertise, and in-depth knowledge of local tax law. From bookkeeping to filing a tax return, they can help you with your finances.
Expert accountants are hand to take care of VAT, annual accounts, and other tax affairs for businesses. Contact us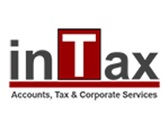 A lot of people end up overpaying tax each year, losing out on hard-earned income. Rebates.ie will help you get the money back and save more in the future. Contact us or sign up to get a tax back.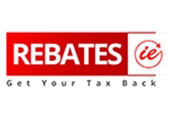 If you are self-employed, a landlord, contractor, or sub-contractor and need to file your annual tax return (Form 11), then look no further. TaxReturned will do it for you for as little as €150. Contact us or sign up to file your tax returns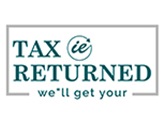 We provide professional workforce management solutions to the Irish Healthcare market, including the provision of taxation, invoicing, corporate, and financial management services to locum doctors and healthcare professionals working with the HSE nationwide. Sign up today at www.BeaconLocum.ie and fill out our form, or you can email info@beaconlocum.ie or call 01 908 1250

No paperwork, No VAT issues, No compliance and Hassle free solution for Doctors.